Adult Learning Tools
Adults learn differently than adolescents. Our classes are created using adult learning theory [andragogy] because we know adults learn differently than adolescents.

You will find all of our classes are self-paced and offer an experiential learning approach. In order to facilitate this, we've created class specifics learning objectives as well as 2 additional digital downloads for you to use with all sections of the class
01
KWLAQ Chart
This digital download comes in handy for adults to organize their preexisting thoughts and ideas on a topic. To get the most out of the KWLAQ chart, you can fill it out at the beginning, middle and end of class. We include a filled in example.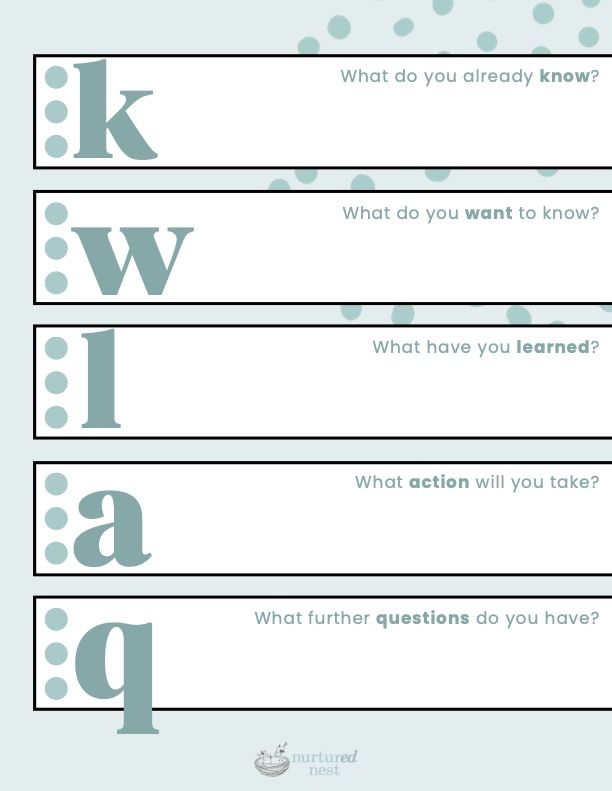 02
BRAIN Decision Making
Our educators will refer to the BRAIN decision making tool often. When they do, you can return here and easily access it. We're pretty sure you will quickly memorize the steps and be able to use it in a variety of situations.